+30 - 26840 - 31237
+30 - 26840 - 31532

+6942040133

info@villarossa.gr

www.villarossa.gr

Agiou Athanasiou 4, 48060 Parga, Greece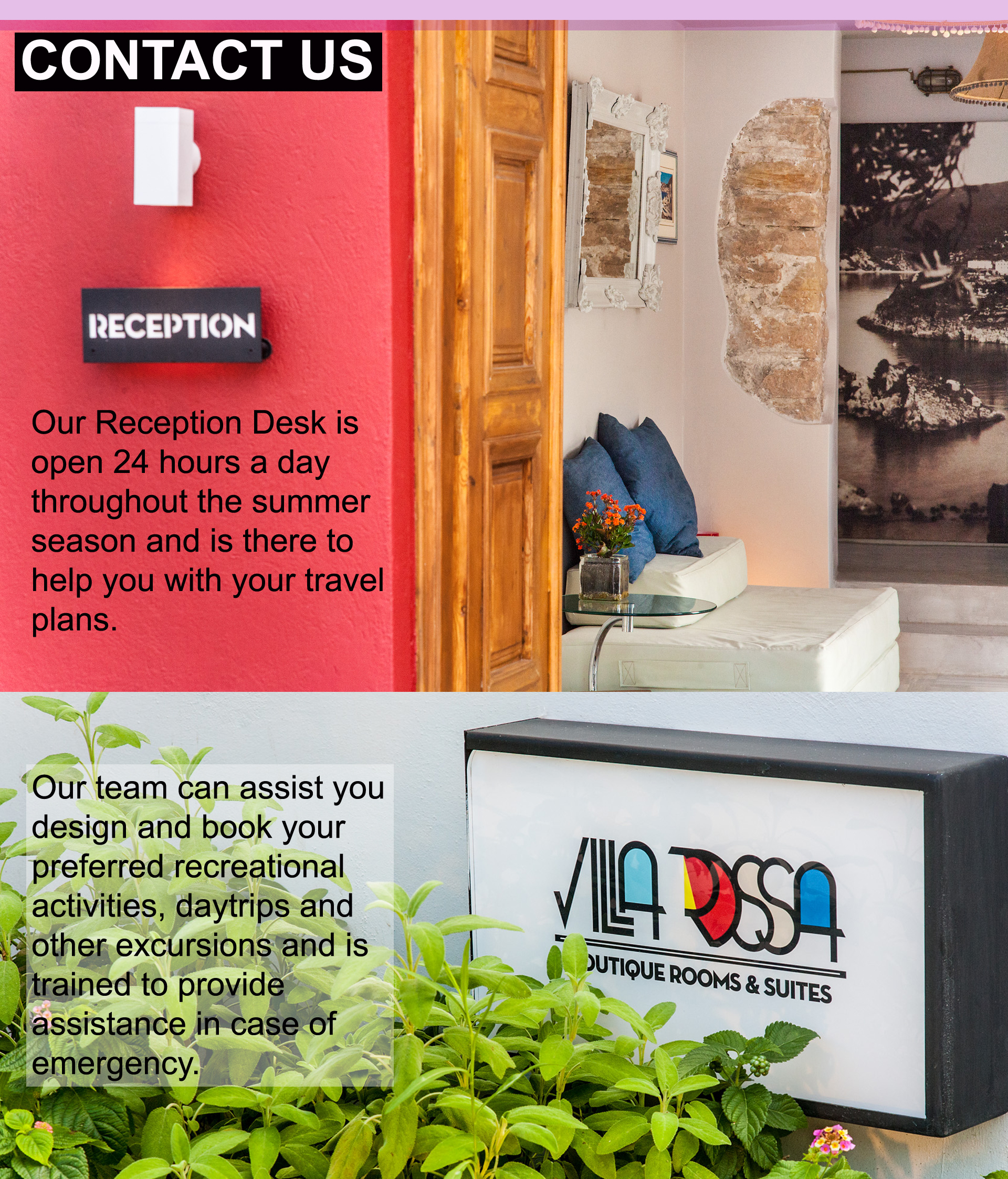 GETTING TO THE VILLA ROSSA AREA
The closest airport is Aktion, near the town of Preveza (65 km) with seasonal direct flights to and from national and international destinations. The airports at Corfu and Ioannina are also within easy reach.
Parga is located at a distance of 10 km from the national road E55 and 34 km from the national motorway E90. The drive from either Athens or Thessaloniki offers spectacular views.
The town of Parga is linked with frequent direct buses, KTEL, to Greece's main cities and nearby towns including Preveza and the port of Igoumenitsa (46 km) which has daily connections to a number of Italian ports. There are also frequent car ferry services connecting Igoumenitsa and Corfu.