BEST LOCATION
HOTEL
The Villa Rossa Area is the only Boutique Beach Resort on the Parga town beautiful sandy beach. It has a private beach area with handmade sunbeds and direct sea access.
VILLA ROSSA RESIDENCE
The seven bedrooms of the original residence, built in the 1903 with high ceilings and large French windows, have been carefully refurbished to combine old-world charm with modern comfort. Using many of the original materials, furniture and lights the Villa Rossa Boutique Rooms & Suites combine style and comfort with all of our Rooms and Suites in the front offering undisturbed seaviews.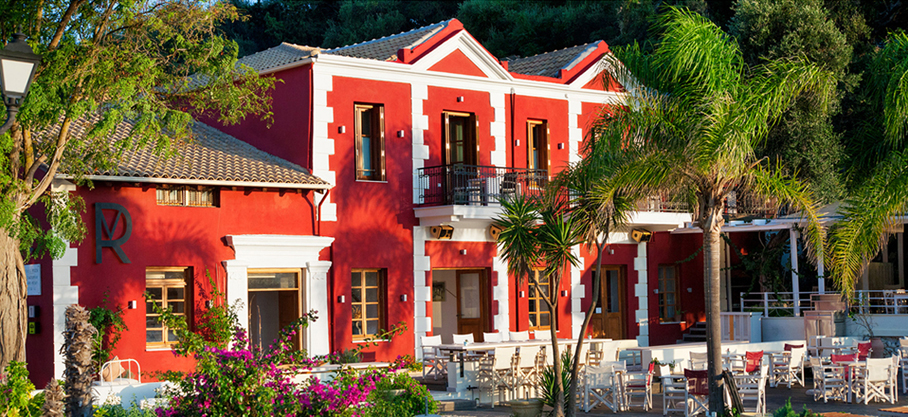 ROSANEA-THE OLD TOBACCO HOUSE
Constructed in the early 1900s to meet the requirements of the owners, a large tobacco exporter and his family, a storage house for the drying tobacco was built on the grounds right by the Villa Rossa.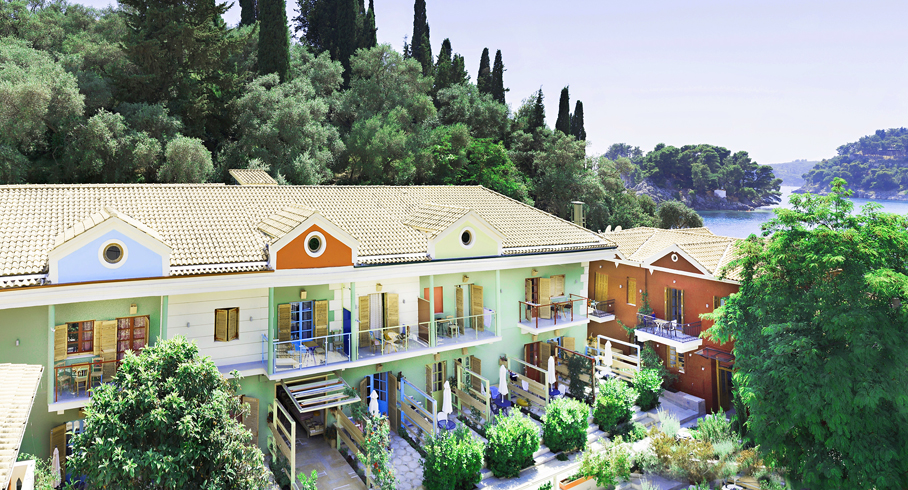 Exactly where the Old Tobacco House once stood, we have created, Boutique Studios and Apartments at the fully revamped Rosanea with its playful colours and innovative design. The Studios and Apartments look out and have access to our lush Mediterranean garden, ideal for a laid-back beach holiday.
The top floor Boutique Loft Suites offer spectacular seaviews and direct views to our pristine, century old olive grove. Complimentary luxury amenities by Greece's Apivita Natural Cosmetics and premium beach towels by Greek designers Sea You Soon are provided. Guests can also reserve sunbeds in advance through Reception.
THE GREAT GREEK BREAKFAST
All our Boutique Beach Resort guests are entitled to our Great Greek Breakfast, a wholesome homemade breakfast. We daily bake our own bread, make jams and chutneys, serve exquisite Greek honey, squeeze 100% fresh juices and provide creamy Greek yogurt, tailor-made eggs and traditional Greek pancakes. With everything made in-house we are equipped to also cater for specific tastes and health requirements.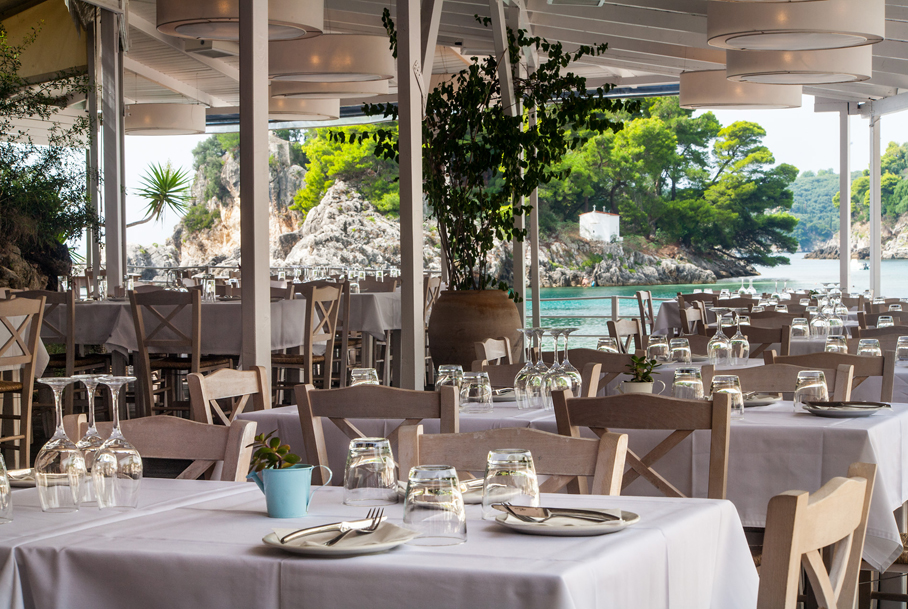 Breakfast is served at our seafront, al fresco restaurant, widely known as Parga's 'Restaurant with a View', an experience in itself worth savouring. Start your day with an invigorating breakfast while enjoying great vistas of the Parga Island and the Venetian castle.